Most high net worth investors make their biggest investment gains through long-term buy-and-hold strategies.
They also use credit to strategically build wealth and give greater priority to tax implications than achieving higher returns when making investment decisions.
These are among the key findings in the 2016 annual "U.S. Trust Insights on Wealth and Worth" survey. Part of the Global Wealth and Investment Management unit of Bank of America, U.S. Trust polled 684 high net worth and ultra-high net worth adults, dividing respondents equally among those who have between $3 million and $5 million, $5 million and $10 million, and $10-plus in investable assets.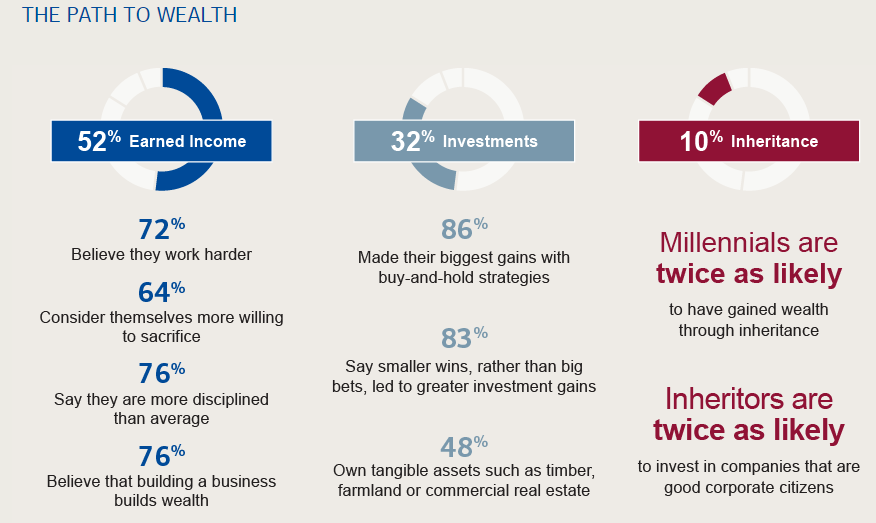 "Perceptions of the wealthy in history and popular culture have been painted with a broad brush that doesn't reflect the majority of financially successful people in society," says Keith Banks, president of U.S. Trust. "The insights we've gained through extensive research over the years give us a more accurate portrait of the modern day wealthy. It's an increasingly diverse group of men and women of all ages and backgrounds. "Their advantage in life is not a rare financial privilege but rather basic values, discipline and sense of potential shaped by the family from an early age, which equipped them to make the most of every opportunity," he adds.
Guest Contributor; Stanley Krol